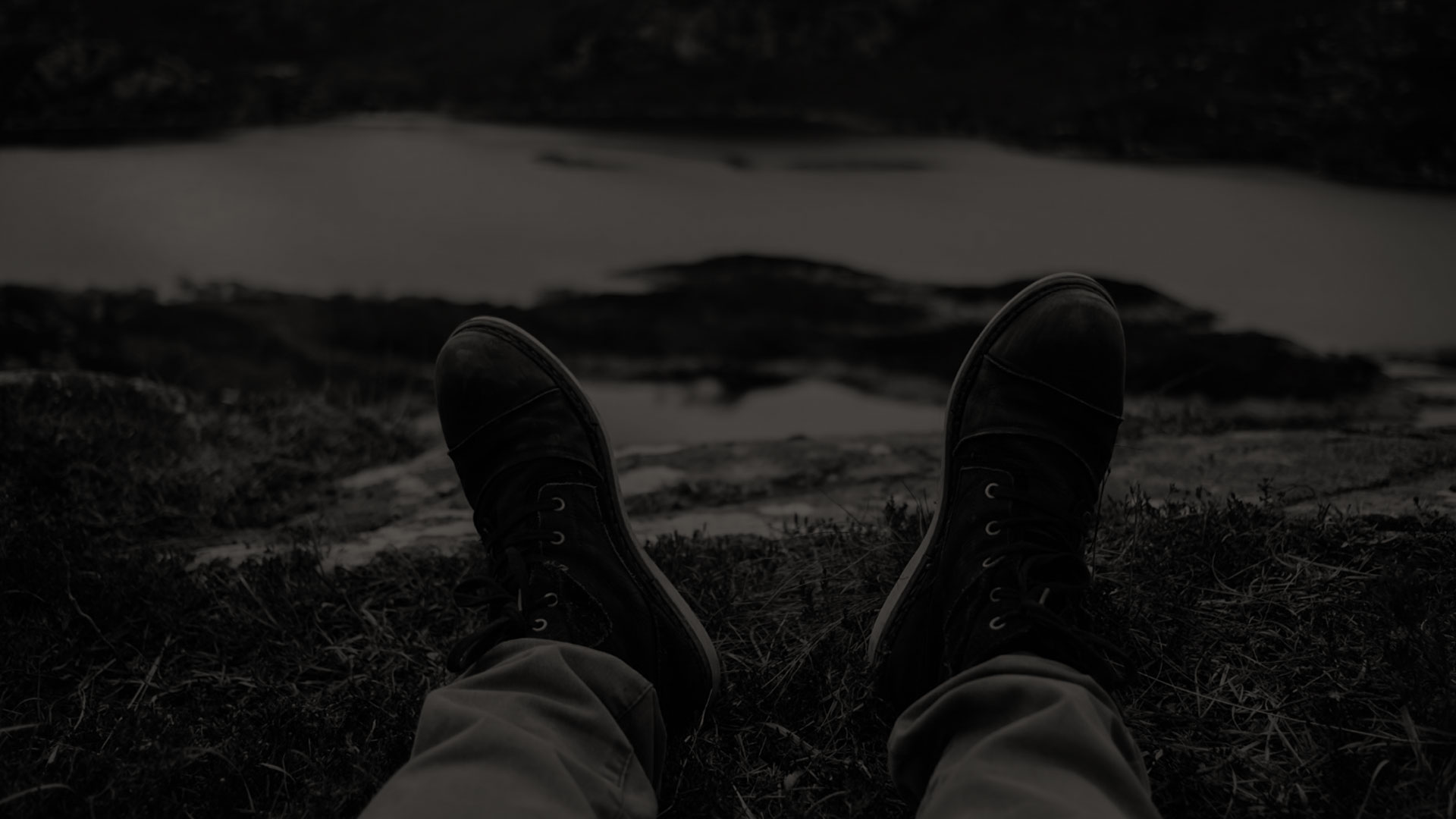 I recently watched a surfing documentary where they visited Lagos, Nigeria. They went to a small community to meet a group of up and coming surfers. What amazed me is that these young locals had a surf culture and community in a place where surfing didn't have a big footprint or scene. The documentary touched on how they thought surfing was in its infant state, when it was a group of people who just loved being in the water, playing, learning and developing with very little equipment or previous knowledge, much like the locals of Lagos. These locals had about 12 boards between all of them, some of which were surf boards snapped in half. The happiness it gave them, the support they showed each other and also the love and enthusiasm they had for surfing was great to see.
Another story of 'Doing what you can with what you have' that truly inspires me is of Thabang Madiba, a south African who grew up in poverty and loved to run. His grandmother bought him his first pair of trainers as a young kid, from then he started running everywhere. He is actually a South African trail running champion now, he uses his prize money to support his family and does a lot for the community in the Ga-Rankuwa township where he still lives. He doesn't own a car; he bikes to many of his events and travels distances that we would see as a training ride in itself just to get to the start line. I love Thabang's attitude towards running and life, he feels very grateful, he loves running and in return it has taught him many things about life. Thabang's story is very humbling and inspirational, worth a watch/read. 
Stories like the surfers of Lagos and Thabang remind me that you don't actually need much to do a lot and feel good. Although our stories may not be as impactful as those mentioned, we can still make the most of our situations. It's easy to over complicate things, equipment, places etc. You don't need the best equipment to go out and get big results in terms of happiness and all-round wellbeing. 
It's easy to attach an activity with hard to reach places or memories of somewhere we have been in the past, I do it myself all the time. However, we can create new memories and replicate special moments and feelings by making the most of what we have now. Recently I went for a walk from my house, and within 20 minutes I was on top of a hill I had never been to, seeing things I had never seen before. It just wasn't somewhere I thought of going, I would always drive somewhere else that would seem new and exciting. It felt great to be somewhere new, alone and so close to home. Since then I have been trying to explore local foot paths and roads that are new to me, taking me to places I haven't been before.  
I think that kids are a really good example of how they make the most of what they have. They have great imaginations, simple things can offer so much enjoyment. I remember going to the lake as a child and paddling in the water, something so simple felt like a massive adventure and day out. I remember feeling so excited and grateful to be able to do that so close to where we lived. Being grateful of what we can do and where we can do it is something else that I find helps my mindset towards activities, exercise and life in general. 
In my opinion, as long as you are safe and responsible when taking part in activity, then just get out and enjoy it where you can with what you have and be grateful for what you can do. I always feel better for getting out, whatever it is, from enjoying a viewpoint to wild swimming in tarns.
If this short article does nothing else but encourages people to get up and explore something different or with a different approach then that's a great result.
Be safe and responsible, big things can come from doing what you can, with what you have. 
Josh Williams is a Development Coach at Eclipse Performance. You can connect with him here.